Amersham Concert Club
Amersham Concert Club presents a series of professional chamber music recitals in Amersham each winter between September and March giving an opportunity to hear current and future stars in an informal atmosphere. Often the musicians talk about the music they are going to play and there can be opportunities to meet and chat with them. Concerts are held in the Free Church, Amersham-on-the-Hill.
Amersham Festival of Music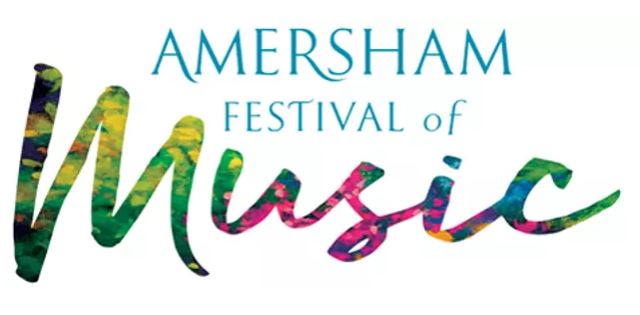 For more than thirty years, the Amersham Festival of Music has been one of the top annual music events in South Buckinghamshire. The festival has grown steadily in that time and now runs for three or more weeks each spring and also includes a winter season of concerts featuring its own Festival Orchestra. In addition to the ever-popular spring festival of music, Amersham Festival of Music also organises classical music concerts in various venues in South Buckinghamshire. The Festival also operates a bursary scheme for young musicians of school age to support their musical development.
Aylesbury Lunchtime Music
A longstanding series of lunchtime chamber music concerts held every Thursday lunchtime in St Mary's Church in the heart of Aylesbury Old Town, hosting a wide variety of performers. Doors open at 12:15pm for 12:45pm start and performances usually last around 60 minutes.
Behind the Mirror
An intimate series of concerts in Berkhamsted founded and curated by cellist Clare O'Connell, presenting classical music in an imaginative, sometimes unexpected way. Using storytelling to create shape and enhance meaning, these are thrilling performances of unique programmes performed by world-class musicians.
Berkhamsted Music Society
The Berkhamsted Music Society was formed in 1954, run by volunteers and supported by ticket sales and donations. Paul Lewis has been its president since 2017. It holds five professional classical chamber music concerts a year, usually at Berkhamsted Civic Centre, and also organises excursions to concerts at London venues.
Chiltern Arts
Founded in 2017 to bring the highest-quality arts and music to the Chilterns, Chiltern Arts runs an annual week-long festival, now taking place in May, and a Festival Weekend in the early Spring. Performances by some of the country's best musicians, including programmes featuring young professional ensembles, take place in venues across the Chilterns including Henley-on-Thames, Marlow, Princes Risborough, Great Missenden, Amersham, Berkhamsted and Dorchester Abbey.
Echor
Echor Music is the creation of 3 friends who saw a unique musical opportunity in the Chilterns to create both an orchestra and a series of concerts presenting innovative programming in rural and surprising settings. Many of the best musicians in the country live in and around Buckinghamshire and commute to London for their work. "Since our hugely successful launch event at 'The Barn', an extraordinary agricultural barn converted into a music venue for the night, we have hosted various unique chamber events and performed our Christmas concerts where we mixed baroque and jazz in a beautiful church to create a truly memorable evening".
Jordans Music Club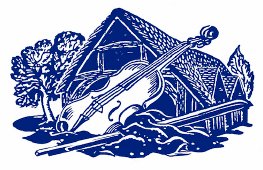 Jordans Music Club Summer festival aims to promote chamber music of the highest quality in the local area, featuring both established international artists and talented young musicians, and has now been running for over 70 years. Generally there are four Sunday evening performances at fortnightly intervals in June and July in the excellent acoustics of Jubilee Hall, Seer Green.
Latimer Music Festival
Latimer Music Festival started in 2018 and is held annually over three days in summer. It takes place in St Mary Magdalene Church in Latimer with its fine acoustics and intimate atmosphere, perfect for chamber music. The festival aims to present an eclectic and exciting mix of composers and styles. Each concert includes different combinations of instruments and artists to give the audience a rich listening experience.
Midsummer Music

Midsummer Music is an annual chamber music festival that takes place over three days in June in St Marys Church, Old Amersham. It was founded in 2009 by Paul Lewis and his wife, Bjørg Lewis. Their wish was to start a festival near to where they have lived for many years. They wanted to create an event that would be a significant addition to the local music-making scene, but also through the international calibre of its artists, attract a national and international audience.
Octagon Music Society


Octagon Music Society seeks to offer a wide range of music, and to engage a mix of established artists alongside young musicians of promise and early achievement. Their concerts take place between October and April at the Clarendon Muse in Watford.
Sarratt Festival of Music

Sarratt Festival of Music is a series of events created to showcase the village and neighbouring communities to their best effect; concerts are held in Sarratt Village Hall, the central hub of the village. The Festival believes in bringing people of all backgrounds and ages together to enjoy a variety of live music of professional quality.
Three Rivers Music Society, Rickmansworth
The Three Rivers Music Society, established in 1975, has as its principal aim to promote music in all its aspects by organising concerts and recitals not only by established, talented performers but also aspiring youngsters. TRMS organises an annual programme of around six evening and four lunchtime chamber concerts at local venues.
Tring Chamber Music
Tring Chamber Music has been presenting concerts for twenty years aiming to move, excite and entertain audiences with a wide variety of repertoire, offering great, live music performed by consummate musicians in a relaxed and informal setting. Performances take place in Hastoe Village Hall and local churches.
Vache Baroque
Vache Baroque is based at The Vache, an early-17th century estate surrounded by ancient woodland in Chalfont St. Giles. Since its inception in 2020 it has delivered three critically-acclaimed and sold-out Summer Festivals, as well as other digital and live projects in London and abroad. It is based on the principle that high-quality productions of Baroque music and drama should be open to everyone.
Wendover Music
Annual chamber music series in St Marys Church Wendover featuring a variety of acclaimed professional musicians.
wendover-music.org; facebook.com/WMconcerts2018
West Wycombe Chamber Music Festival
Founded by violist Lawrence Power, this festival has involved many internationally acclaimed musicians for more than ten years. It usually consists of five concerts held over three days in September. Until 2022 the venue has been St Lawrence's Church, West Wycombe but for 2023 it has transferred to St Mary the Virgin, Hambleden. It was listed as one of the top ten classical music events of 2021 by The Guardian.
westwycombechambermusic.org.uk
Wooburn Festival

The Wooburn Festival was originally conceived over 50 years ago by one of Britain's leading orchestral conductors, the late Richard Hickox CBE. Richard's vision was to bring orchestras and musicians of international repute to the Chilterns and Thames Valley. His objective was to encourage wider public access to affordable high-quality music that was within easy reach of the local community. The Festival has become an established and well-loved part of the Chilterns and Thames Valley calendar, with music and visual arts events held in September and October each year.